IBM ad in TIME Canada continues "Isn't that a Mac?!" in the grand tradition [16:11 12/3]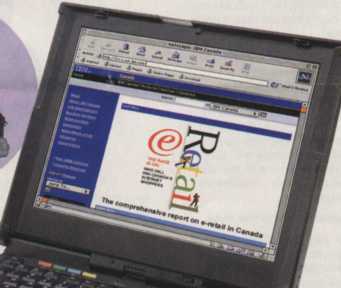 It seems like every other ad for a Wintel PC, if one looks closely, is actually showing the Mac OS on its "screen" -- often actually a screen shot overlaid on the blank screen of a powered-off computer. Many designers working in the creative departments of advertising agencies worldwide use Macs, and either through a desire for irony -- or simple convenience -- they keep this amusing tradition going.
This ad, from the Canadian edition of TIME magazine, is for the latest and greatest IBM ThinkPad. Even with JPEG compression this lossy, one can quite clearly see the Tangerine scroll bars and OS8 themed window of Netscape Communicator 4.x for Mac OS.
Have a great weekend, folks! :-)